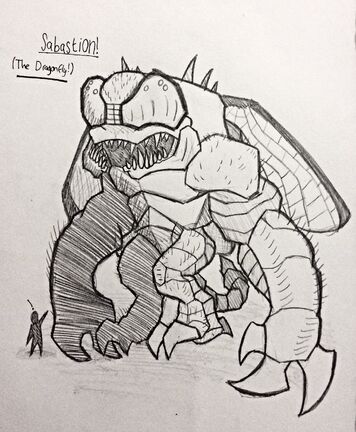 Sabastion is a mutant dragonfly.
Backstory
Edit
Sabastion was once a plumber who hated his job. One day he was doing the thing he always did fixing pipes and other stuff in the basement. However, the customer didn't realise that until it was to late; the customer poored Scum Soda down the sink! Sabastion was fixing the pipes then flood poured down upon him.
He started his mutation he grew out of the basement, into the house, until he burst out the top of it, and roared.
Likes & Dislikes
Edit
Dislikes:
Edit
Sabastion's physical appearance is highly influenced by the monster designs of Rampage 2: Universal Tour.